Tai Chi – a Tool for Multifaceted Physical Fitness
Developed over the course of centuries in China, but only recently revealed to the West, Tai Chi is a series of movements that combine exercise and martial arts – and which today are an excellent source of physical fitness. The first records of Tai Chi come from late sixteenth and early seventeenth centuries, when Chen Wangting developed Chen-style Tai Chi. This martial art was first taught in the United States in 1939, and it has since become immensely popular.
Tai Chi is a powerful tool for multifaceted physical fitness. Since its movements are slow and contemplative, it is suitable for everyone from older people or those recovering from an illness to well-toned, muscular, athletic types. There is a wide variety of motions and techniques available, allowing you to target whatever physical effect you are looking to attain.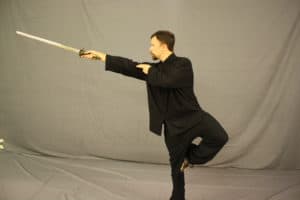 Tai Chi for Fitness: weight loss
For those who may be carrying a few extra pounds, Tai Chi offers a low-stress way of exercising and burning off some of those stored calories. The fact that the martial art is so tranquil and produces few of the signs of physical exertion that other exercises do – aching muscles, dripping sweat, thirst, and the like – has caused some people to doubt its effectiveness in helping practitioners lose weight.
However, studies have revealed clearly that this worry is unfounded – Tai Chi burns excess weight if it is used as a regular course of exercise. Tai Chi is pleasant to carry out, so you are unlikely to quit in the middle of your weight loss effort. It does not strain those who may be a bit out of shape, but still improves circulation and heightens the metabolism, melting away fat.
Tai Chi for Fitness: building strength
Tai Chi's movements are slow and almost relaxed seeming, yet it is ultimately a martial art – one of whose early practitioners was dubbed "Invincible Yang". Tai Chi can help increase your muscular power, and does so in an exceptionally well-balanced and thorough way. Using this martial art for muscular development works out the whole body and attunes it to the mind, rather than simply building up one or two sets of muscles out of proportion to the rest of the body, as, for example, weightlifting without any other exercises will do.
Tai Chi for Fitness: flexibility
Flowing from one pose to another with an almost balletic grace, a Tai Chi practitioner improves the flexibility of their body and rids their spine and joints of stiffness. Balance and coordination are improved at the same time as range of movement is increased. Someone who increases their flexibility with Tai Chi will become more agile and dexterous, and will also find themselves becoming more comfortable and moving with greater grace and poise.
Free Tai Chi Video: Tai Chi; Ba Gua; Hsing-I; Yichuan
Tai Chi as physical therapy
Tai Chi's mildness makes it well adapted to those who are recovering from a serious illness or injury. Building up the body again is important after a major medical event, yet care needs to be taken not to overstrain or put enough stress on the body to cause a relapse or reopen a wound. Tai Chi's careful, slow movements provide plenty of physical therapy benefits without endangering the person's recovery process – and may even help with healing and post-illness stress reduction.