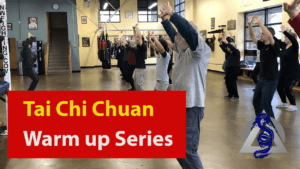 Learn Some of the Foundational
Exercises That Make a High-Level Tai Chi master.
This warm-up routine is designed to build basic coordination, strength, and flexibility so you will be able to perform the Tai Chi movements with ease.
While this series is often practiced as a warm-up for more intense training it is also great as a stand-alone workout.
Do this every morning when you get out of bed it will only take 10 minutes and notice how much better you will feel.