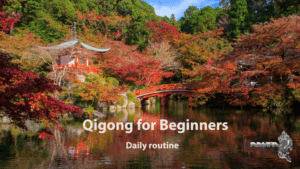 Daily Qigong Practice for Health
In this video, you will learn a warm-up series along with an easy to learn qigong set.
Remember your practice does not need to be complicated to get great results.
If you spent 20-30 minutes a day doing this practice you will feel stronger, healthier and mentally refreshed.
Check it out