Don't Be An Average Tai Chi Instructor.  Develop A Masterful Practice and Learn a
System

of How to Help Your Students Succeed in Their Health and Life Goals Instructor Training & Seminars

14 FREE TRAINING VIDEOS
PRACTICE TIPS FROM THE MASTER
FREE PRIVATE LESSON
30 DAYS OF FREE CLASSES
There are three treasures which you should hold and keep:

The first is mercy, for from mercy come courage

The second is frugality from which comes generosity

The third is humility for from it comes leadership

-Shaolin
Tai Chi Instructor Training: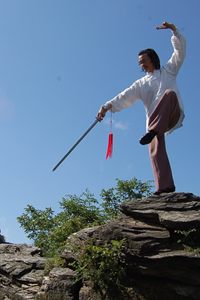 Northwest Internal Arts offers in-depth training in the arts of Tai Chi Chuan, Qigong, Hsing-I and Bagua. Instructors in the NWIA organization are trained to an expert level in the theory and performance of the various forms. What sets apart the instructors certified by the NWIA organization is the depth of their training. The form is important, but just as vital is training in the philosophy, theory, health and martial applications, and in the art of teaching itself. They are so very many paths within the practice of Tai Chi & Qigong that we encourage anyone interested in starting or advancing a teaching practice to contact us directly. We will discuss the ideal path toward meeting your goals as an instructor.
Our organization offers instruction and training in the following disciplines:
Yang Family Tai Chi
Simplified Form
37 Form
108 Long Form
Short Sword Form
Long Sword Form
Wudang Sword Form
Saber
Staff
Spear
Fan
Ball
2-Person Fighting Set
Push Hands Series
Chen Family Tai Chi
Short Form
Old Style Long Form
New Frame Long Form
Sword Form
Staff Form
Short Staff
Push Hands Series
Sun Family Tai Chi
Long Form
Sword Form
Fan Combo
Push Hands Series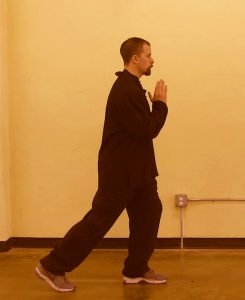 Arng Style Tai Chi
Short Form
Push Hands Series
Bagua – Cheng Style
8 Mother Palms
8 Big Palms
Moon Knife
Sword
64 Palms
Push Hands
Hsing-I
Five Elements
Linking Form
Twelve Animals
Push Hands Series
Yichuan
Standing Postures
Test of Power Sets
Walking Sets
Release of Power Sets
Push Hands Series
Qigong
Eight Pieces of Brocade
Soaring Crane
Detoxifcation Set
Nine Segment Buddhist Qigong
Five Animal Spirits Qigong
Stretching Qigong
Dragon Gate Qigong
Five Organ Breathing Qigong
Iron Shirt Qigong
Chan Ssu Chin (Silk Reeling)
Six Healing Sounds Set
Primary Set
Coiling Set
Rocking Set
Walking Set
Single Hand Set
Two Hand Set
Health Preservation Series
Yin Yang Medical Qigong
Arthritis Qigong
High Blood Pressure Set
Neck and Back Qigong Set
Diabetes Qigong Set
Tai Chi, Qigong for Liver, Kidneys and Spleen
Tai Chi, Qigong for Heart, Lungs, and Intestines
"I credit Tai Chi with the fact that I'm able to walk" -Russell, A long time member of our Qigong and Tai Chi community.
Seminars for Businesses and Tai Chi Centers
You want the benefits of tai chi but can't come to train at our center in Portland. Not a problem.
Northwest Internal Arts can send instructors to you to lead various seminars. Some of our primary lesson plans are:
Health habits and simple practices for business
Tai Chi Form – foundations and applications. Sections 1-4
Push Hands Series 1-4
Qigong:

Soaring Crane
Dragon Gate
Six Healing Sounds
Tomo Ba Duan Jin
If you have specific needs that aren't covered here or to schedule a presentation from one of our lead instructors, please contact us for more details.
14 FREE TRAINING VIDEOS
PRACTICE TIPS FROM THE MASTER
FREE PRIVATE LESSON
30 DAYS OF FREE CLASSES