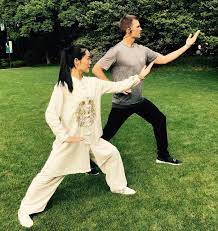 Tai chi offers endless benefits and is a practice that will offer a lifetime worth of exploration. In this article, we will learn why so many famous and successful individuals practice Tai Chi Chuan. First, I want to list a few people that I know of who are currently or who have practiced Tai chi in the past: Mel Gibson, Tom Brady, Joe Montana, Lou Reed, Iggy Pop, Paul Adrian, Jackie Chan, Jet Li, Bruce lee, Gisele Bundchen, Steven Tyler, Michelle Obama, Naomi Campbell, Chicago Bulls in the Jordan era. Why is it that so many incredibly successful athletes and influential celebrities practice the ancient art of Tai Chi Chuan?
One of the many benefits of Tai Chi Chuan is becoming more in tune with the mind-body connection which is essential for any high-level athletics or performing arts. I always hear people say yes, I already do that, or I am in tune with my body. I agree everyone is in tune to some degree but, if you do not do a meditative practice like Tai Chi Chuan you will never reach your full potential of internal awareness.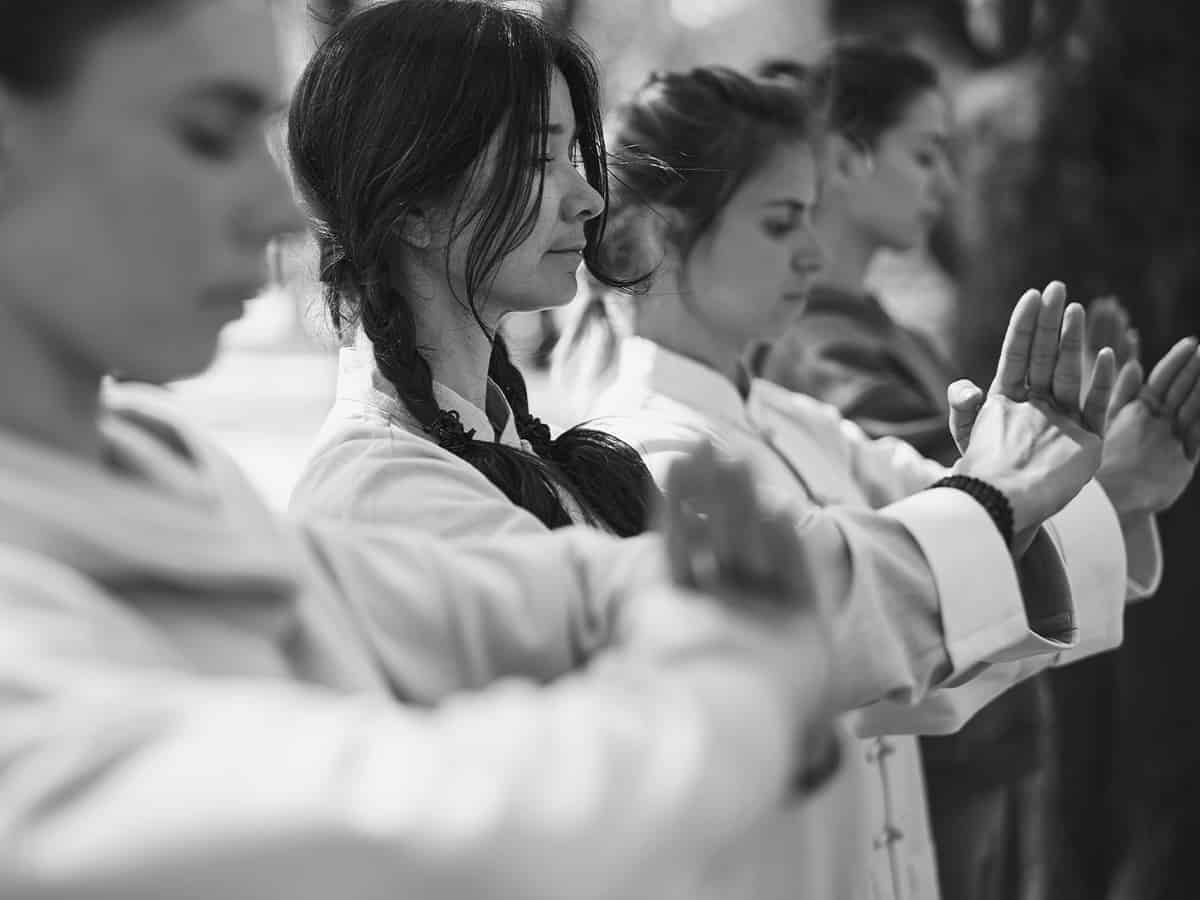 Think about this scenario. I am a fairly observant individual and feel as if I notice things that many do not. However, if I was to walk into a crime scene with a seasoned detective, I bet he would notice 30 things that I would miss. Internal awareness is no different. We all notice some things, some more than others, but only if you train to listen and understand what is being presented will you become the seasoned detective of your internal awareness.
Many high-level athletes and performers understand this which is why they are looking for that edge that will help them attain the level of excellence that few will ever understand.
In Phil Jackson's book Eleven Rings, he talks about how he would bring in Tai Chi Chuan teachers to work with the team to improve their focus and internal awareness. While they had many strong pillars that made them one of the best teams ever in the NBA, it is worth making note of the fact that they saw value in learning Tai Chi Chuan as part of their regimen.
Lou Reed who was known as the "Godfather of Punk" said: "It (Tai Chi) physically changes your body and your energy and builds you up. People think I lift weights, but I don't. It's purely from doing Chen Tai Chi. I do two hours a day every day."
If you are interested in improving your quality of life, improving your health, reducing stress, or performing at higher levels Tai Chi Chuan is a great tool that will help you.
Whether you are 90+ or in your teenage years there is value to be gained by investing time in the practice. This is one of the things that I personally love about the practice. It can help anyone at any stage in life.
There are 5 different paths to explore when diving into Tai Chi Chuan.
The Martial Side of the Practice
The Therapeutic Side
The Medical Side
The Philosophical Side
The meditative Side
To learn more about Tai Chi Chuan and how you can build a practice around your lifestyle click this link and try it out today. If you invest 20 minutes a day for a year you will do Tai Chi Chuan for the rest of your life. The benefits you will discover from a consistent practice will bring you inspiration and energy making you a lifelong student.