Meditation Training in Portland
Managing Depression  –  Stress Relief  –  Clarity & Calm  –  Breath Work
14 FREE TRAINING VIDEOS
PRACTICE TIPS FROM THE MASTER
FREE PRIVATE LESSON
30 DAYS OF FREE CLASSES
.
A way can be a guide, but not a fixed path;
Names can be given, but not permanent labels.
Non-Being is called the beginning of heaven and earth;
Being is called the mother of all things.
Always passionless, thereby observe the subtle;
Ever intent, thereby observe the apparent.
These two come from the same source but differ in name;
Both are considered mysteries.
The mystery of mysteries is the gateway to marvels.
-Lao-tzu
Everyone benefits from Meditation
The demands and stresses of modern life are wearing us down. Many of us survive by learning to endure. We swallow anger, slog through depression, feel futile & frustrated. While you may think this "survival" is just one of the less pleasant facts of life, it doesn't have to be.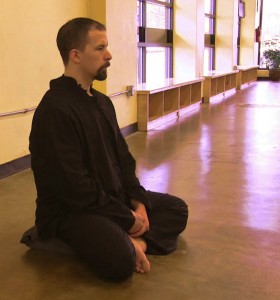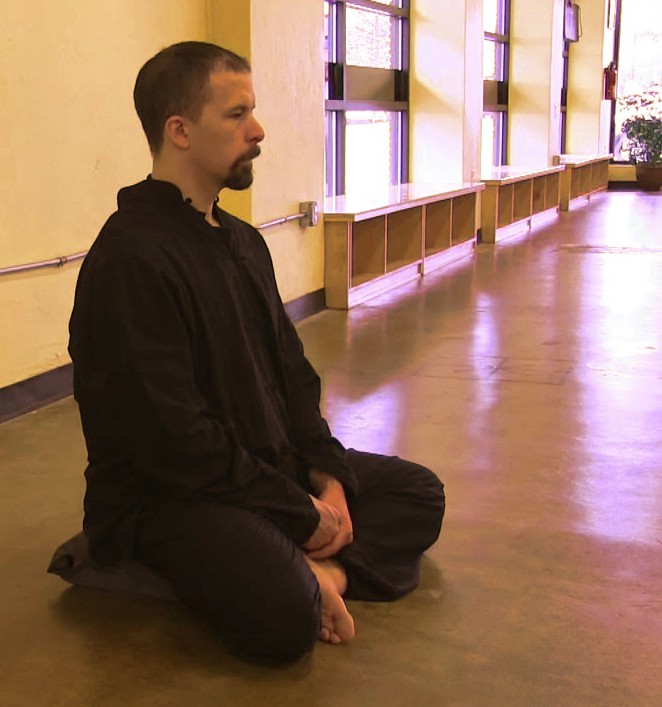 Dancers become graceful and effortless in their movement. So can Meditation develop graceful and effortless use of the mind.
An untrained mind will be easily distracted. Unguided, we end up stuck in feedback loops of negativity. Emotion can overwhelm and derail us. All of these stressors manifest in the body; high blood pressure, asthma from bad breathing habits, low energy levels, etc.
The meditation training you will receive here focuses on skills you can use immediately to begin relieving these issues. Our exercises can be done by absolutely everyone. Sitting still doesn't have to be easy for you. You don't have to endure hours of boredom. In fact, boredom is a sign that meditation has not been properly explained to you.
We start with a series of simple breathing exercises (the first of which you can start with in this video) to physically release some pent up stress and give us more energy. The body and mind are inter-connected so relieving tension from one relieves the other.
Also, studies show that brain cells use 10-12x more oxygen than the rest of the body. Just by improving the quality of your breath we will improve the state of your mind.
Start today with this free video on standing meditation:
Moving meditation has a double purpose. On one hand we are training ourselves to guide our focus. This skill training is essential for those of us who feel distractable. We are only as successful as our ability to apply ourselves to what is important. Take charge of your success today.
On the second hand we use the slow, gentle flow of moving meditation to work stored tension out of our bodies. The stress load we carry around with us is a constant, low level leech on our energy. As you learn how to shed these stresses you'll find your ability in all areas improving.
The more advanced standing and sitting meditation where we learn to remain calm and relaxed under extreme mental & physical exertion are invaluable. This is where the skill of maintaining an even keel through life's stresses and strains comes from. No more getting broken on a regular basis. Ride through life's stormier chapters with grace. Experience them and then continue on.
"I came for Tai Chi and I fell in love with Qigong" -Chad, A member of our Qigong and Tai Chi community
Do more than just survive.

14 FREE TRAINING VIDEOS
PRACTICE TIPS FROM THE MASTER
FREE PRIVATE LESSON
30 DAYS OF FREE CLASSES